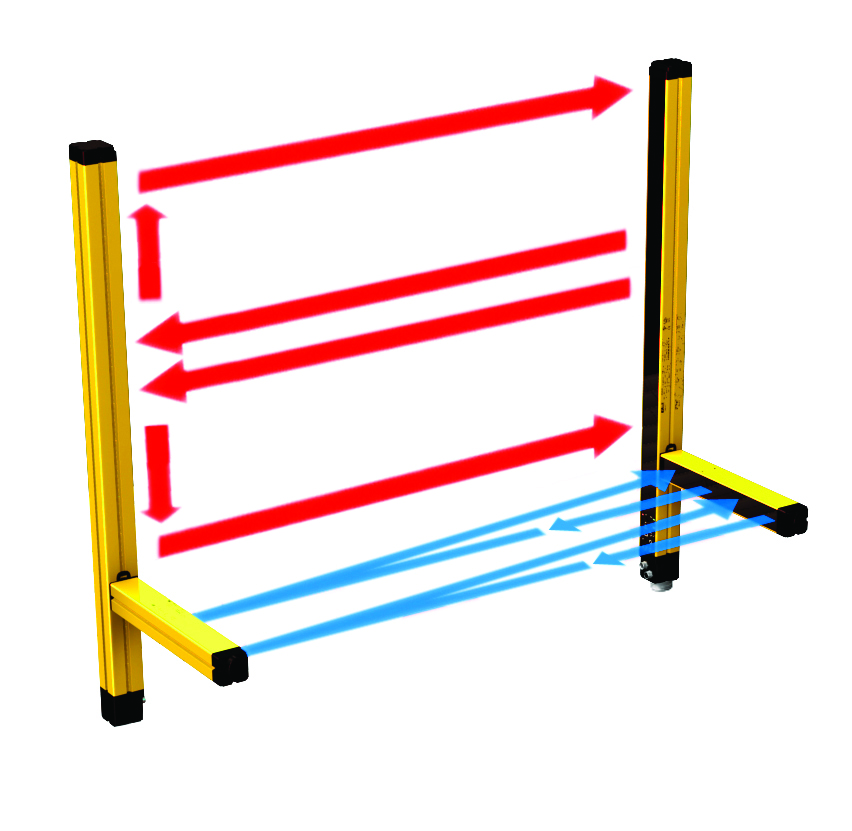 Description
JANUS ML TRX
With muting functions and passive retro-reflector element.
Uses an original system of horizontal arms (one for the emitter and one for the receiver) with built-in, pre-wired and pre-aligned, photoelectric muting sensors which do not require any adjustment.
Both the light grid and the sensor arms are composed of an active, emitter/receiver element and of a passive, retro-reflector element, requiring no wiring.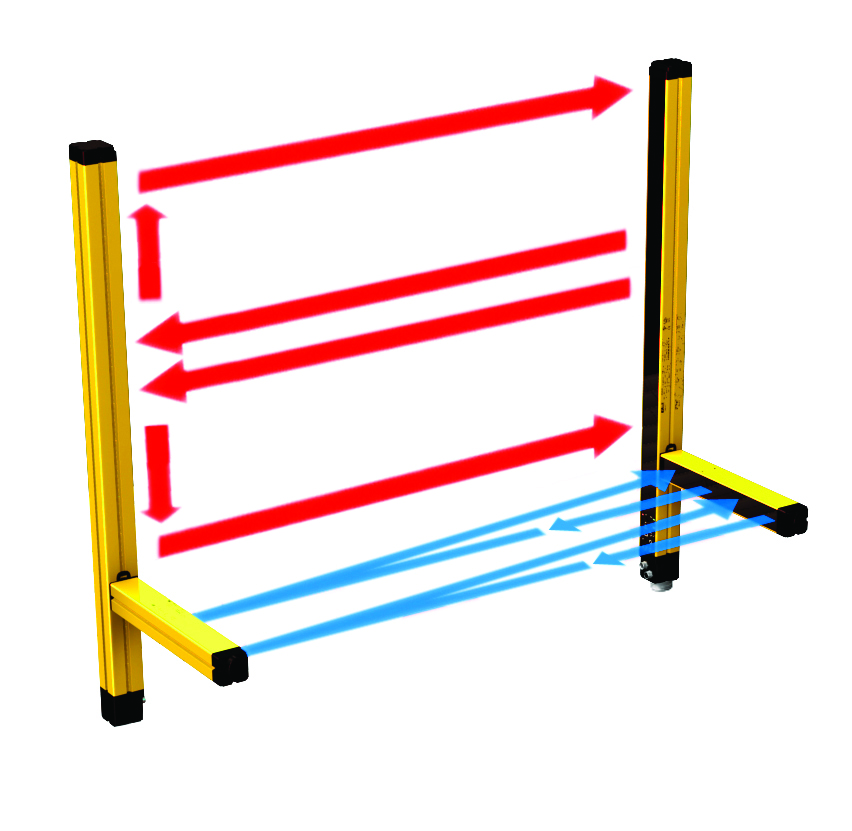 Specifications
Degree of protection: IP65
Muting sensors: Reflex optoelectronics with 2 parallel beams built-in – pre-aligned – pre-wired, with adjustable height and angle
Signaling: 7-segment display and LEDs for self-diagnosis and light curtain status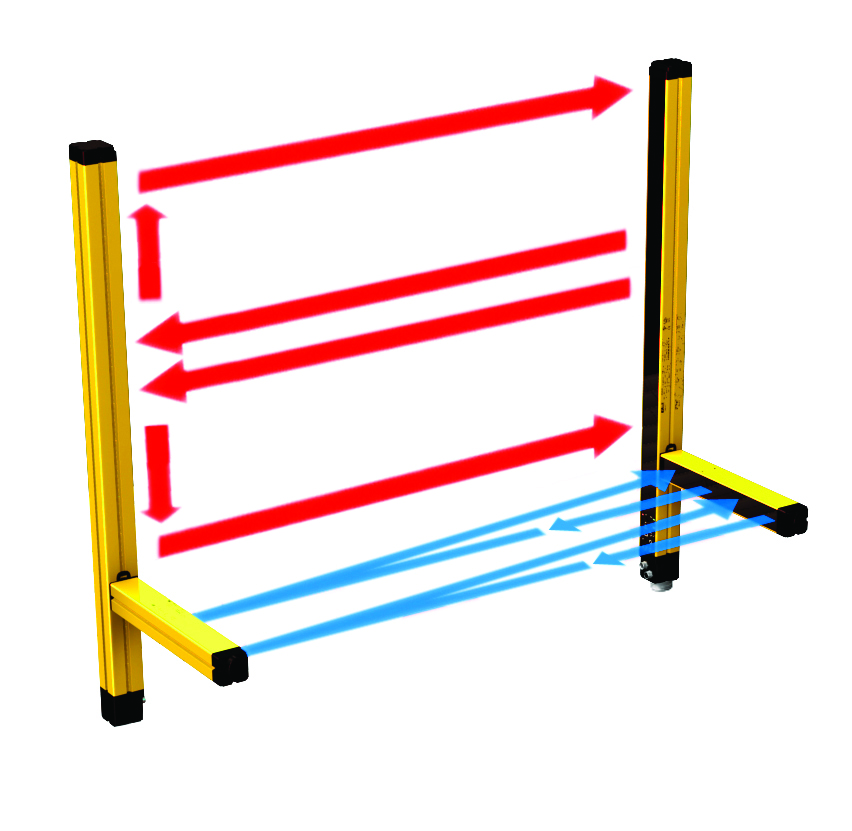 Compliance
Safety level Type 4
SIL 3 SILCL 3 Cat. 4 PL e
Model
Operating Range
Supply Voltage
Safety Outputs
Muting Logic
Electrical Connections
Protection Rating
Safety Rating
ML TRX
0m to 3.5m
24 VDC ± 20%
2 PNP auto-controlled – 500 mA at 24 VDC
One-way with 2 sensors
Emitter M12 5-pole
Receiver: M23 19-pole
Muting sensors: M12 5-pole
IP 65
Type 4
SIL 3 – SILCL 3
PL e – Cat. 4
ML TRX G (Muting is suitable for transparent materials)
0m to 2m
24 VDC ± 20%
2 PNP auto-controlled – 500 mA at 24 VDC
One-way with 2 sensors
Emitter M12 5-pole
Receiver: M23 19-pole
Muting sensors: M12 5-pole
IP 65
Type 4
SIL 3 – SILCL 3
PL e – Cat. 4
columns and floor support columns
deflection mirrors for the realization of perimeter protection
laser alignment device
anti-vibration dampers
adjustable brackets
| PROTECTED HEIGHT (MM) | BEAM SPACING (MM) | OVERALL HEIGHT (MM) | NUMBER OF BEAMS | ORDER/MODEL NUMBER |
| --- | --- | --- | --- | --- |
| 510 | 500 | 776 | 2 | ML 2B TRX |
| 810 | 400 | 1076 | 3 | ML 3B TRX |
| 460 | 500 | 776 | 2 | ML 2B TRX G |
| 810 | 400 | 1076 | 3 | ML 3B TRX G |