SMI 1001
Interface-device for dual-channel connection of 4 safety sensors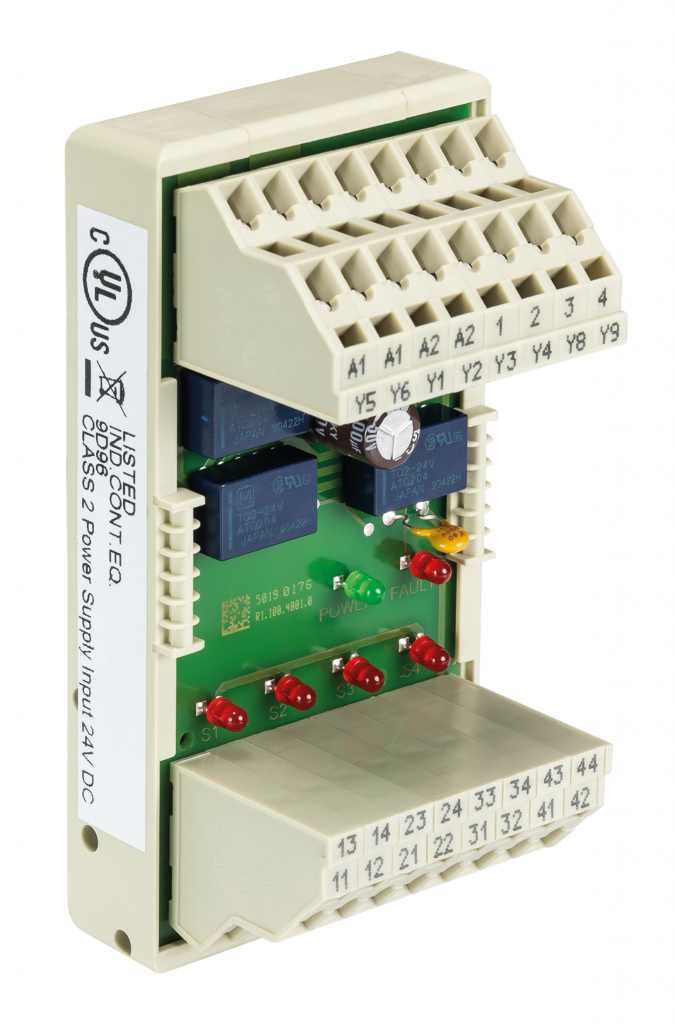 Description
The SMI 1001 connects safety switches / position switches in series. Several safety switches or position switches can be connected to safe relay safety switching devices or to samos® and samos®pro safety systems and evaluated.
The SMI 1001 features status displays for the switching state of the NO circuits of the connected sensors as well as four diagnostics outputs for the display of the switching state of the NO circuits via external LEDs or a control.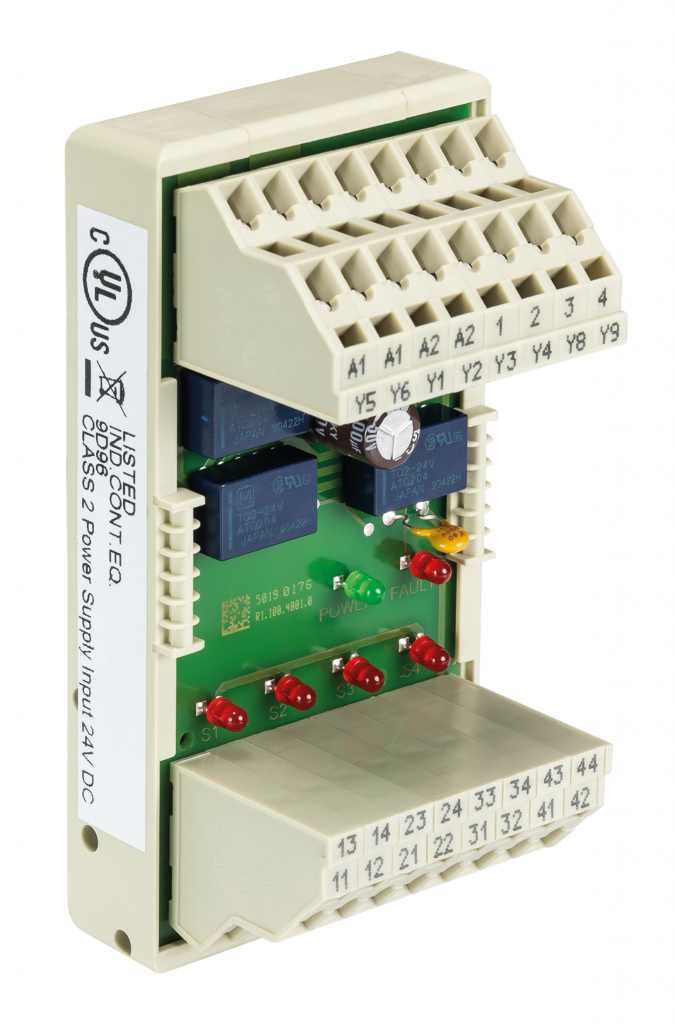 Specifications
Connecting in series of two-channel sensors with
contact assignment NO/NO up to PL d/Categorie 3
(EN ISO 13849-1)
Rated voltage: 24 VDC
Terminals: Push-in terminals, fixed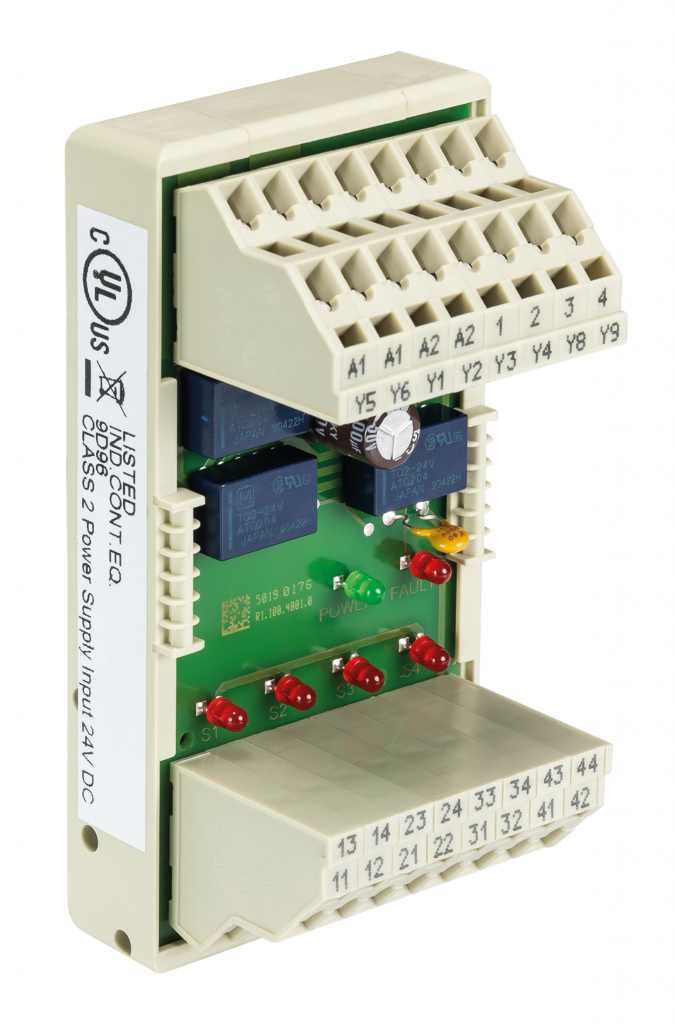 Compliance
The use of SMI 1001 lowers classification in accordance with EN 60947-5-3 from
PDF-M to PDF-S.
The unit should be installed in a control cabinet with a protection type of at least
IP54.
| Model | Product Number | Contact Type | Input Voltage |
| --- | --- | --- | --- |
| SMI 1001 | R1.100.4001.0 | N/O | 24 VDC |