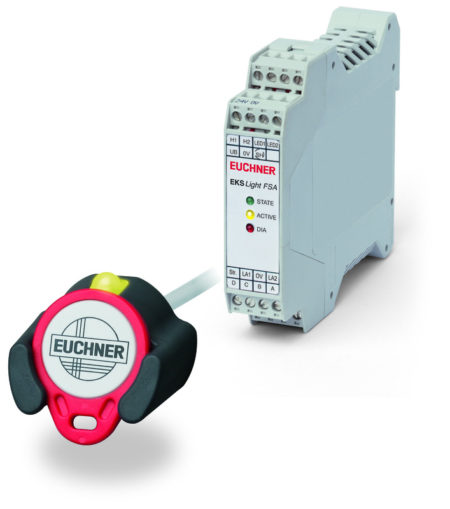 Description
EKS Light is optimized for quick, straightforward integration into a control system environment. For this purpose the Electronic-Key has a pre-defined data structure that is evaluated directly by the read-only station.
With EKS Light you therefore procure not just the EKS hardware, but an integrated solution for managing user groups (who is allowed to access what?) and access levels (what is the user allowed to do?).
For this purpose the data structure on the Electronic-Key and the evaluation electronics in the read-only station form a closed system with user group identification and up to 16 access levels that can used directly for a suitable application.
Note standard EKS Light system is not safety rated. EKS Light FSA is safety rated.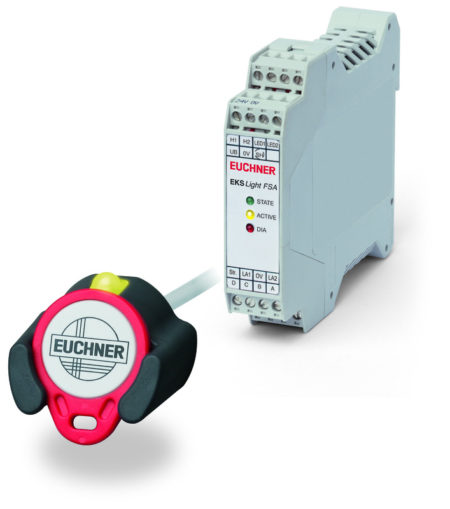 Specifications
Housing material: PA 6 GF30 Grey plastic
Protection rating: IP 67 (when in mounted condition)
| | | | |
| --- | --- | --- | --- |
| Model | Product Code | Description | Safety Rated |
| EKS-A-IPLA-G01-ST05/04 | 112207 | Single unit with electronic-key adaptor and electronics housed | Yes |
| EKS-A-APRA-G08 Interface adapter (Modular) | 113645 | Interface adapter with 4-bit parallel interface for use with FHM | Yes |
| EKS-A-SFH-G30-2000 | 106585 | Electronic-Key adapter EKS Front hook modular FHM, with flying lead | Yes |
| EKS-A-SFH-G30-ST150 | 116118 | Electronic-Key adapter EKS Front hook modular FHM, with M8 male plug | Yes |